Description
female micro usb 3.0 connector type b
Micro usb connector is a special connector, able to up and down compatible usb 3.0 and usb 2.0.
Micro connector plug can process data more quickly, greatly improved bandwidth – up to 5Gbps full duplex.
It has hot-pluggable, portable, standard uniform and can connect multiple devices, etc.
plastic pin socket is made of PBT material, and reached Halogen-Free and CA65.
the pin's material is H65 brass
clips have divided into two kinds of 3.8 and 4.0, determined by the line.
History of our company
We are the manufacturer with more than 15 years experiences of USB connectors.During these years we created USB TYPE A,USB TYPE B ,MINI ,MICRO USB.And we introduced more new technical equipment.We have the advantages both in the price and the lead time.
The detailed image of female micro usb 3.0 connector type b
The date sheet of female micro usb 3.0 connector type b
Material:

Max insertion force
35N(4.5KGF)
Rated Voltage
30 V AC (rms) max
Withdraw force
10N
Withstanding Voltage
500 V AC for 1 minute
Mating Cycles (Durability )
1500 cycles at 200±50 cycles per hour .
Insulation Resistance
1000 Mega-ohms(MΩ) min
Rated Current
1.5A min.at 250 V AC
Insulation Resistance
1000 Mega-ohms(MΩ) min
Contact Resistance
30 Mega-ohms(MΩ) max
Operating Temperature
-25℃ to + 85℃
Technical drawings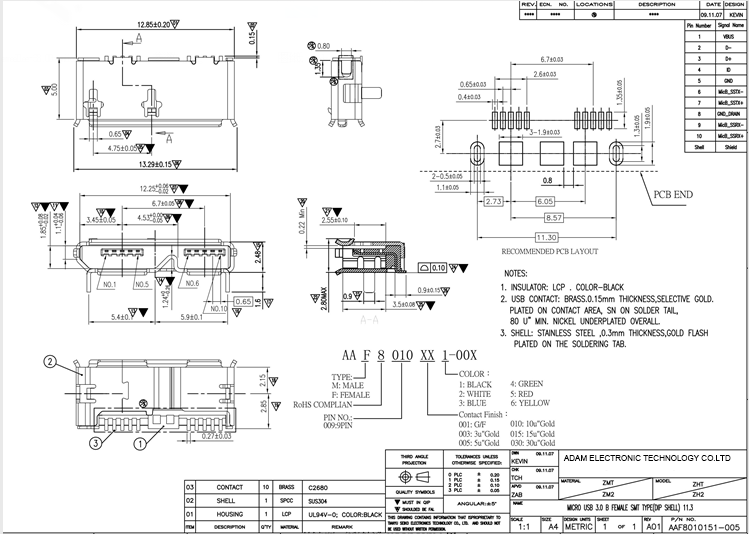 Certificate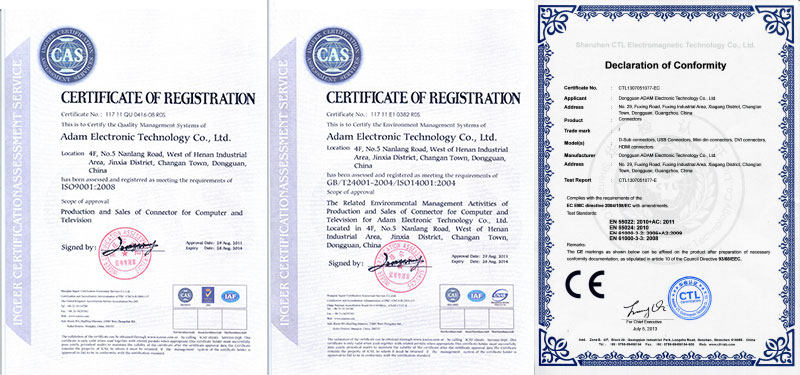 Cooperation brand

How to order
If possible please provide me your drawings and datasheet.
Bulk orders and sample orders are available and welcomed.
For the private ordering, please provide your samples and drawings.
Your comments and interests are much appreciative.